CONVENTO NOSSA
SENHORA DO CARMO
Set in a 17th century convent, the Hotel do Carmo is a place to visit during your family vacations. Isolated from the hustle and bustle of daily life, this is the ideal place to rest and discover the wonders of the Beira Alta Region.
It was rebuilt so that its cells gave way to 24 traditionally decorated rooms. The old chapel is now a place of gastronomic worship. Outside, a leisure area was created for you to enjoy the sun and the singing of the birds.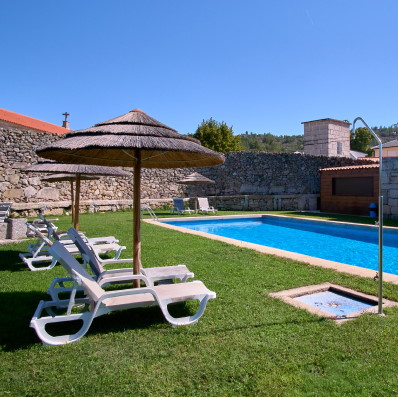 Founded in 1693 by João de Gouveia Couto, this hotel was known as Convento de Santa Teresinha do Menino Jesus. Classified as a Monument of Public Interest, it is distinguished by its longitudinal plan of open elevations and narrow windows.